About us
Speedclean Benelux is a subsidiary of Goodway Benelux BV, located in Werkendam, the Netherlands.
We are a company that sells and advises innovative equipment for cleaning air conditioning systems. Both indoor- and outdoor units and heat pumps. All products are in stock at the central warehouse in Werkendam. From there the products are shipped to all kinds of countries in the EU.
In addition, our sales and advice team is also located in Werkendam. From this central hub all activities take place. We also have a dedicated ''demo-room'', where we have some air conditioning systems. In the demo-room trainings and demonstrations of the equipment are given, so that customers know what they are buying and how the equipment works.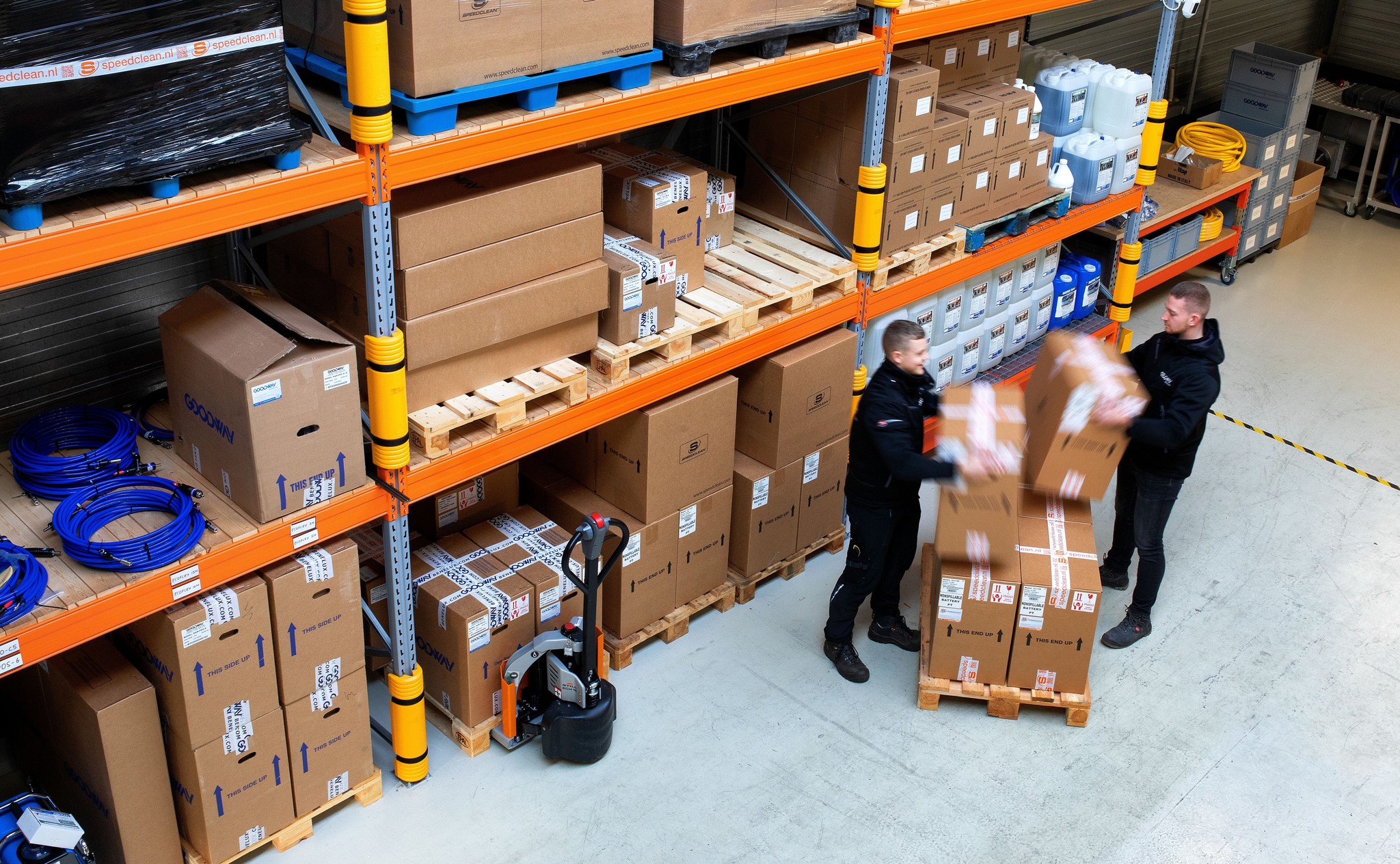 What is Speedclean?
Speedclean is a totally new method in order to clean air conditioning systems, both indoor and outdoor systems. New techniques based on water and coil cleaner chemical are applied to perform an effective cleaning. In this way, air conditioning systems remain in peak performance and clean.
For more information about all the advantages and facts of Speedclean, we advise you to read this blog.
Who is Speedclean for?
Speedclean offers equipment that can be used by almost anyone, as long as the goal is to clean air conditioning systems. However, our focus is mainly on the following groups:
Installation companies / contractors (from small to large)
Climate technical companies (HVAC)
Wholesalers (Technical)
Ordering & Delivery
Speedclean Benelux has an interactive webshop, where you are now. Through this webshop you can view, compare and order products, all online. In addition, you can chat 24/7 with one of our experts on the chat function at the bottom right of your screen. Our product experts will be happy to help you make the right choice or give you advice.
The easiest and fastest way to order is through our webshop. Simply add the products to your shopping cart and checkout. After ordering we will prepare and ship the goods. Depending on your order size, this can be in boxes, or per (half) pallet. The delivery time is often 1-2 working days in the Benelux and 2-4 working days in Europe.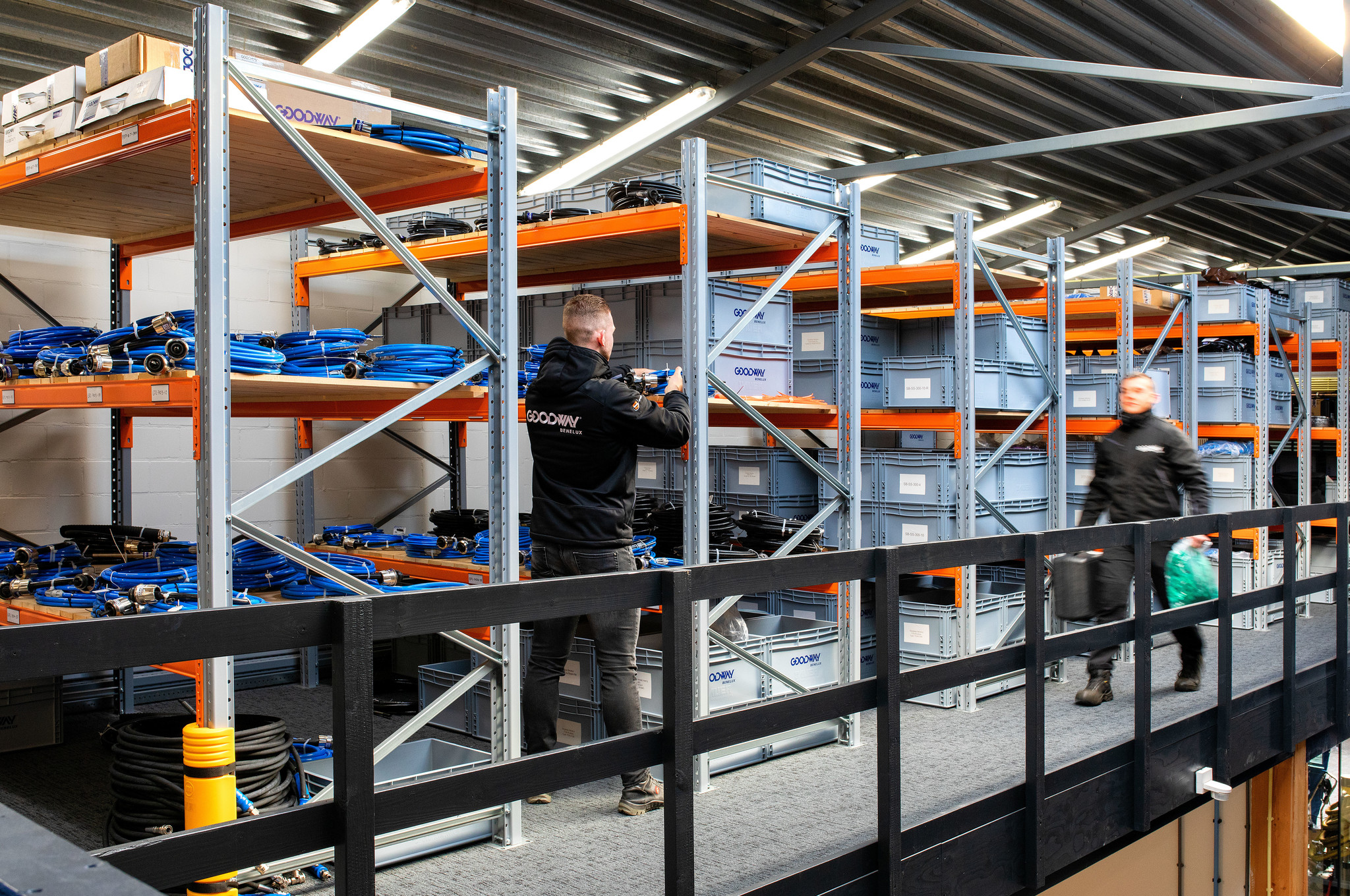 Discounts
We at Speedclean Benelux do not believe in giving (high) discounts. We rather focus on creating a win-win situation with our customers. In addition, we deliver quality equipment, which allows your business to grow and prosper. We do not believe that discounts go with good quality. Speedclean equipment offers an enormous number of advantages for the end user. Think about:
Shorter cleaning times - so more jobs can be done per day.
Better cleaning effect - more customer satisfaction and fewer breakdowns/acute failures.
More cleaning jobs per day = more revenue.
Please consider reading this blog, which summarizes all the benefits for installers and professional end users.
Of course we do offer discounts for larger volumes. We often see this in the wholesale sector. Feel free to contact our customer service for a custom quote. They will connect you with the right person, who can assist you further.