About us
Speedclean Benelux is a subsidiary of Goodway Benelux BV, and supplies innovative equipment for the cleaning and maintenance of airconditioning systems, microchannels and heat pumps. Our Coiljet systems are perfect to clean indoor- and outdoor units. The systems and accessories are shipped from Werkendam (Netherlands) to customers within Europe. Think of HVAC wholesalers, installers and other service and maintenance companies.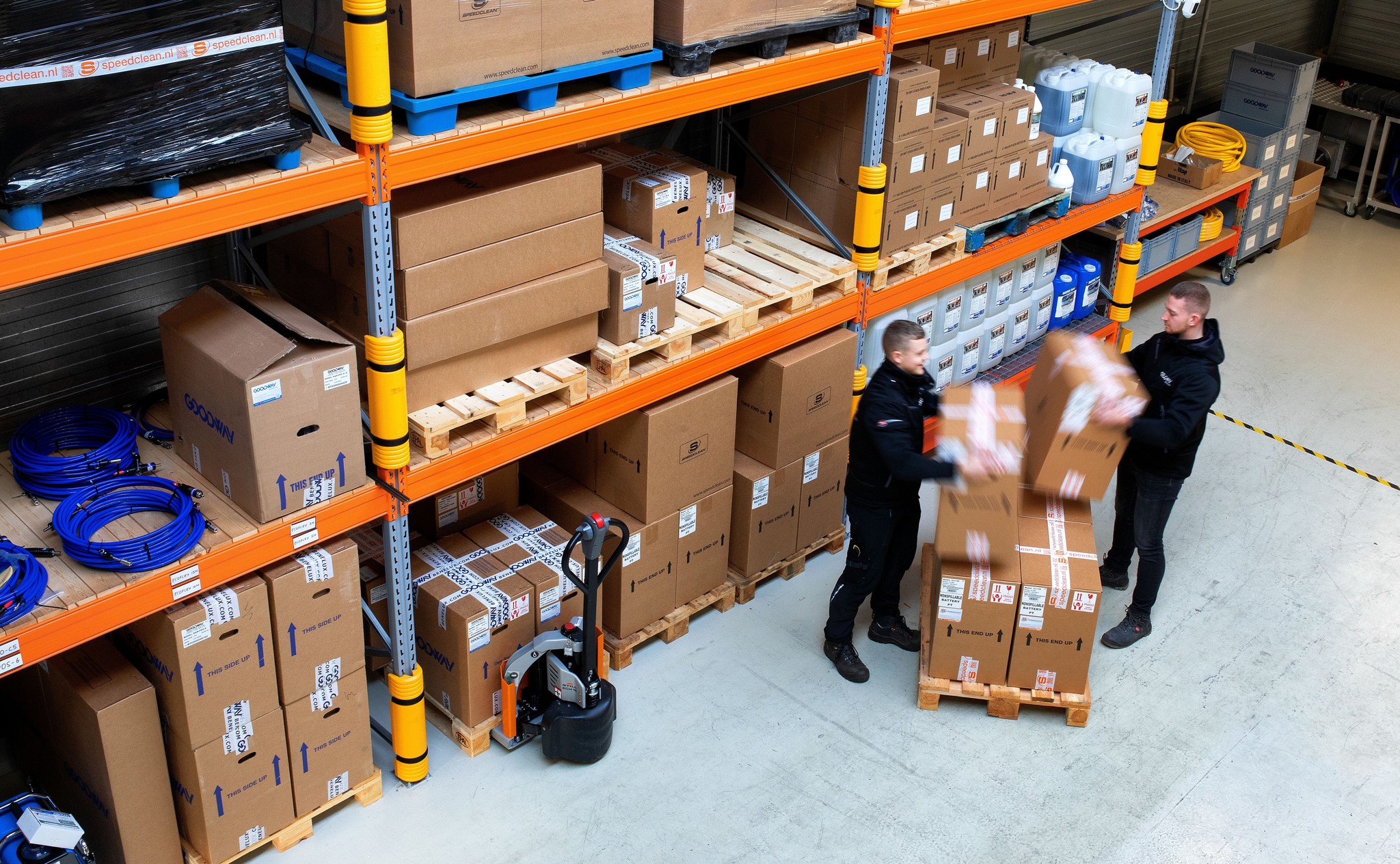 What is Speedclean?
Speedclean is a completely new way to clean airconditioning systems, microchannels and heat pumps, both indoor and outdoor units. The CoilJet systems feature a new technique, which combines low pressure water and a cleaning/degreasing agent. By combining water and cleaning agent, airconditioning systems can continue to function optimally.
Speedclean equipment offers a number of advantages for contractors and service companies. Some examples:
Better cleaning effect - more customer satisfaction and fewer malfunctions.
Shorter cleaning times - more jobs can be done per day.
More cleaning jobs per day = more revenue.
For more information on how the Coiljet works, and its added value, we recommend you to read the following blog and give the video below a watch.
Who is Speedclean for?
Speedclean is a product line that can be used by almost everyone, as long as the goal is to clean airconditioning systems, microchannels and/or heat pumps. However, our focus is mainly on the following groups:
(Regional) Installation companies (from small to large)
Climate engineering companies (HVAC)
Technical/HVAC Wholesalers
Companies with their own technical department (own maintenance team for HVAC installations)
Cruise Lines and other passenger vessel types


Ordering & Delivery
Speedclean Benelux has an interactive webshop. Through this webshop you can view, compare and order products, all online. In addition, you can chat 24/7 with one of our experts on the chat function, at the bottom right of your screen. Our product experts are happy to help you make the right choice or answer some of your questions.
The easiest and fastest way to order is through our webshop. You do this simply by adding the products to your shopping cart and then paying for them in the checkout. After ordering, we will prepare and send the products by one of our freight forwarding companies. Depending on your order size, this can be in boxes or per (half) pallet. The delivery time is often 1-2 working days in the Benelux and 2-4 working days in Europe.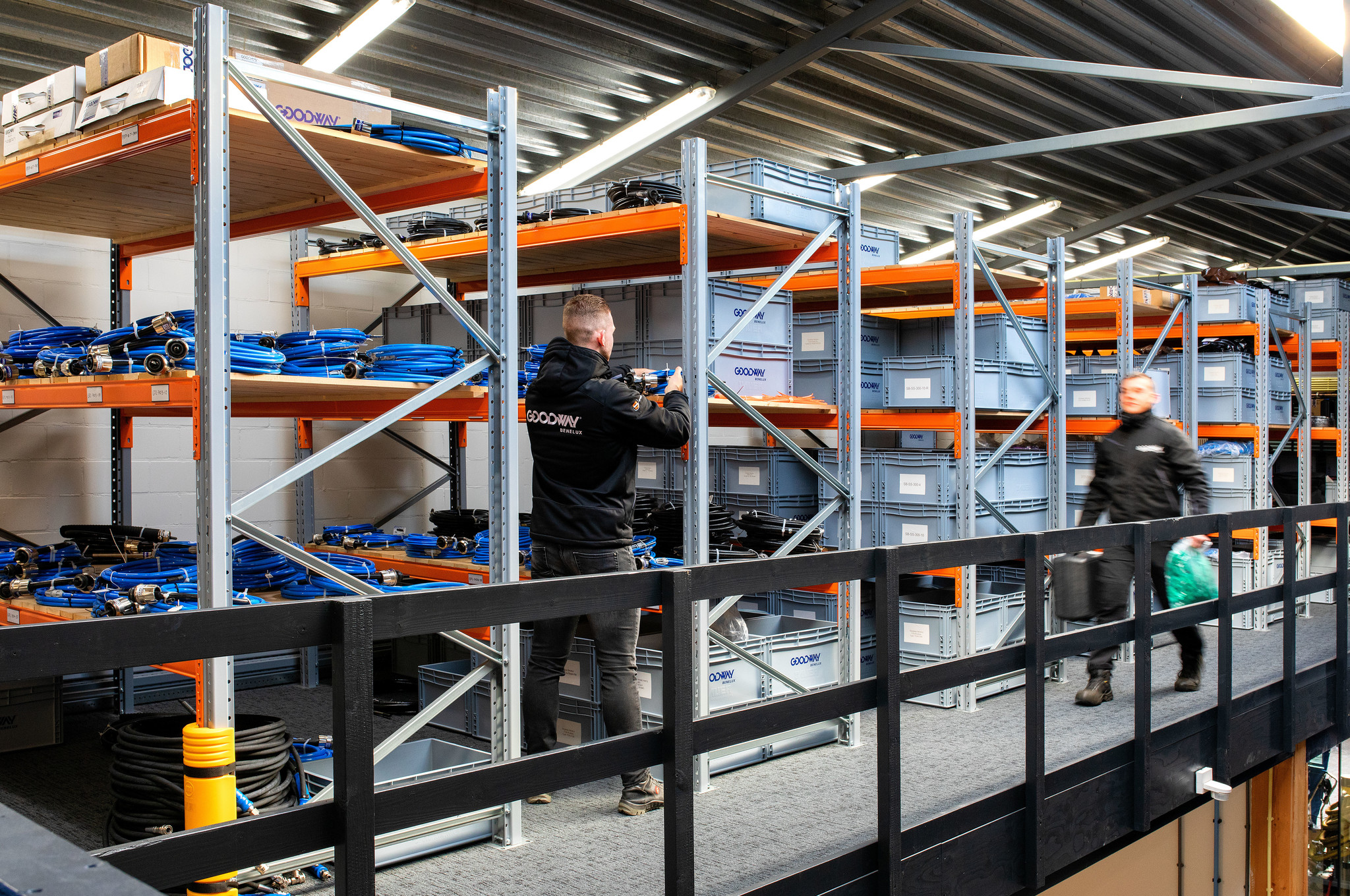 The parent company, Goodway Benelux BV
Goodway Benelux BVis a supplier of innovative HVAC/industrial maintenance equipment. Think of maintenance solutions for larger cooling and heating installations, such as: Heat exchangers, Condensers, Chillers, Evaporators, Cooling Towers, process/exhaust pipes and air ducts. Goodway's equipment is used at Cruise Lines / Shipyards, Power Plants, Petrochemical sites, Data Centers and many others.